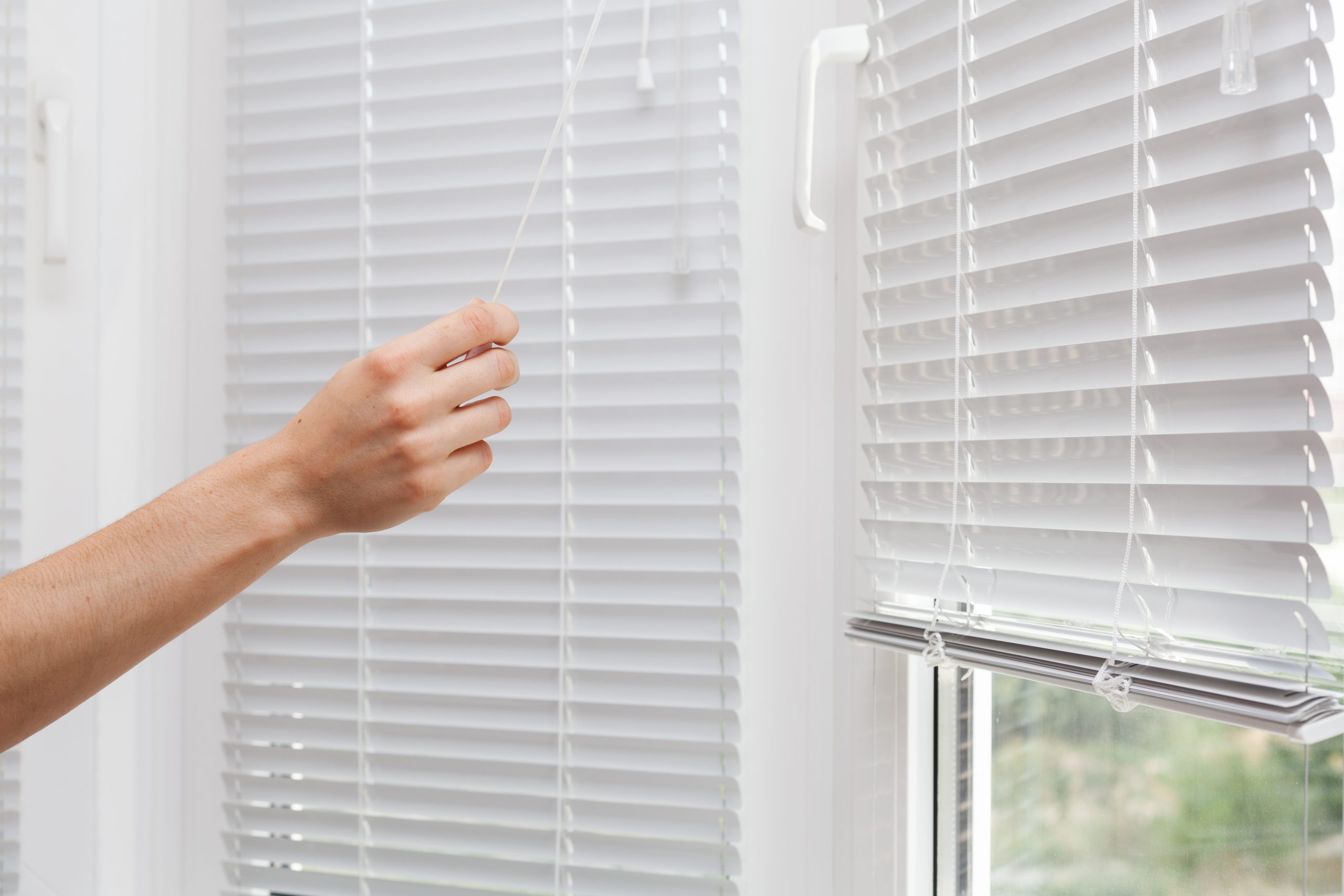 Blind Cord Compliance
Blind and curtain cords are recognised as a hazard to children. They can become caught up in the cords and be severely injured or worse, strangled when playing with blinds.
Because of this has made it mandatory for all internal window cords to be fitted with safety devises and warning labels.
Non-compliance to this 2010 regulation carries a $220,000 fine for Landlords.
We inspect properties on each visit to check if there are blinds fitted and if they meet the 2010 regulation. If issues are noted, we prepare a report and wait for the owners approval to make the blinds compliant. Once compliant we check for damages on every visit and rectify as required to ensure continued compliance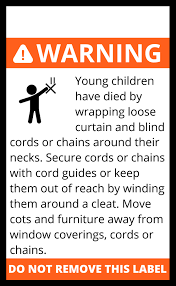 Legislation
The Australian Competition & Consumer Commission ("ACCC") identified a major hazard with loop cord systems as young children face a risk of strangulation. As a result the ACCC issued Mandatory Standards known as The Trade Practices (Consumer Product Safety Standard – Corded Internal Window Coverings) Regulations 2010 ("The Trade Practices Mandatory Safety Standards") which regulate the design, construction and labelling of corded window furnishings.
From 1 July 2011 all suppliers, including lessors, must comply with The Trade Practices Mandatory Safety Standards in relation to any corded window covering such as Vertical, Venetian, Holland and Roman Blinds and Curtains (including pencil pleat "ready mades" and pencil pleat tape) and any fitting
containing cords, such as Curtain Rods and Tracks.
Landlords and Property Managers
Both Landlords and Property Managers are responsible for ensuring that the property and the products they provide work effectively and safely and that
products come with instructions and safety information where necessary. This includes window coverings with cords. Landlords and Property Managers
have a duty of care to tenants as well as anyone the tenant invites into the property, and must ensure the property is safe to live in.
As an Agent for the Landlord, you may expose yourself and your Landlord to claims from Tenants arising from the supply of goods that breach mandatory
safety standards.
Failing to advise your Owners to take simple steps to remove or reduce the risk of harm may expose you to litigation should an injury occur.
What you need to do?
Ensure that any looped cords lower than 1600mm from the ground are secured with a cord tensioner and / or cord safe. Once this is done make sure that a loop of 220mm cannot be formed.

Ensure window furnishing with single or multiple cords are retro fitted and adjusted so that they are no lower than 1600mm from the floor.

Ensure cleats are installed higher than 1600mm from the floor so that loose cord can be secured.

Ensure all window furnishing have an approved warning label fitted to the cord.

Provide the Occupier with a product safety information and instruction sheet.

Provide your Property Manager with a Certificate of Compliance to ensure their legal liability is met.

Return to the property regularly to make sure all safety devices and warning tags are still installed and compliant with the mandatory safety standard.